You are about to travel to a place where only I, Alfie have been.  I'll take you on my journey which chronicles those things which make us just who we are.  Or in this case, who I am and how I got to be this way for better or worse. You may find these musings funny, odd, thought provoking, ridiculous, irreverent, paradoxical, political, cynical, optimistic, redeeming… but mostly, just plain ol' fun.  And please remember, there is a little bit of truth to all I say.  And if what I say is not true, then damn it, it ought to be (credit Dr. Robert Winter of Occidental College with that line).
I will post those stories and snippetZ which have shaped my life as well as those which are a result of that shaping. Several have already been created. The first of which is a bit of spoof called…you guessed it… "
Alfieland
…the story."  I want to make my mark that says… "I was here."  This is what geezers do when we acknowledge our mortality and come to terms with …'there's way more behind me than what's in front.'  While I  still have 'fire in the belly' for what lies ahead, reliving my past does bring an element of clarity in answering the most difficult of questions like…
Have I lived a life of meaning and purpose?  Have I positively affected and influenced others? Have I laughed more than cried?  Are my personal relationships in tact?  Will I leave it better than I found it?  If given the opportunity to come around again, how different will the next journey be?  When it comes to regrets, I'm reminded of Sinatra's line in "My Way" where he sings… "regrets?… I've had a few, but then again, too few to mention."  That's kinda' where I live.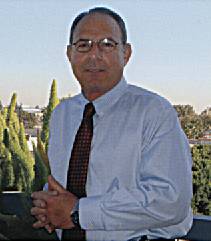 My initial post
sets the tone for what Alfieland is like.  It is my world and how I tend to come at life in general.  So, please look in from time to time and let me know what you think.  I'm a big boy and I can take it…even though I'm a bit more fragile than I care to admit.   Enjoy…I hope!

---